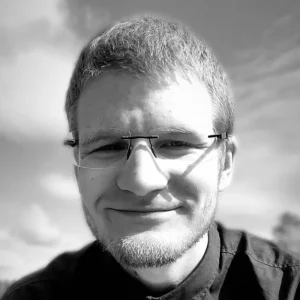 Preface
Last updated: 29.9.2022
I'm an active coder and entrepreneur in the blockchain and Bitcoin industry. I currently work as Lead DevOps in Coinmotion Oy. I'm security-oriented and like technology. Constant self-improvement and education are one of my goals.
I have been in the Bitcoin sector since 2011 and have seen the development of this new technology from the beginning. I have been contributing to the Bitcoin community with my skills through Coinmotion (Former Prasos) since 2012.
I have been an entrepreneur and co-founder of Prasos OY and I have in-depth experience about a variety of tools and services needed to run small and startup companies. Fast ability to adopt new tools and platforms is a skill that is useful in the variable field of the blockchain sector. During the last ten years, I have cultivated that skill highly. I have trying to always be ready to improve productivity, elimination of errors and waste of time.
I am married and father of three children. Currently living in the beautiful city of Jyväskylä in central Finland with my family. I am Christian man, doing my best, working hard, and same time recognizing that I am completely dependant of the mercy of God. I am not engaged in party politics at all. I think it is waste of time as there truly is only one ultimate authority. Jesus Christ is King of the kings and every knee should bow and every tongue should confess that Jesus Christ is Lord, to the glory of God the Father.
Programming
Frontend
WordPress (Dynamic & Static)
JavaScript, Angular, HTML, CSS, Bootstrap, jQuery
Java, Python
Selenium robotframework frontend testing
Backend
PHP
SQL (MySQL/MariaDB & PostgreSQL)
Nginx, Apache & OpenLiteSpeed
Kubernetes & Docker
SSL / HTTPS / Certs ( RS free Let's Encrypt)
Sendgrid and email admin (DMARC, DKIM, SPF, MTS, BIMI)
Google Cloud Platform
Additional
Linux (Ubuntu, Debian, Fedora and other)
MacOS, iOS

Apple Business Manager
Apple Developer (Xcode & AppStore Connect)

Android (With Google device management)
Virtualization (VirtualBox & Parallels)
Infosec (bug hunting, practices)
Tor, VPN, multi-hopping and anonymization
Crypt & decrypt, secure storage
Bitcoin (Bitcoind, Segwit, Lightning, multisig, hardware)
Physical Bitcoins
Blockchain (Analysis, mining, mixing)
Development tools: Git & Gitlab, Trello
Organizational tools:
10 years experience of Google Business administration
Microsoft Intune, MDM & Azure AD
Office IT Management (OS installs, backups, networking)
Cloudflare and Zendesk administration
Education
Software Developer / Karelia University of Applied Science, 2009
Army Clerk / Kainuu Brigade, 2009 (Data processing & telecommunications)
Automation Technician / Ylä-Savo Ammattiopisto, 2005
Experience
Founder of Coinmotion Ltd. (Former Prasos OY)
Board member / Prasos Ltd., 2012 – 2019

Chief operative officer / Prasos Ltd., 2012 – 2015

Bitcoin ATM mechanic, 2013 – 2020
Chief Production Officer / Prasos Ltd., 2015 – 2020
Executive team Prasos, 2018 – 2019
Food supplement trade and E-commerce, 2013-2016
Software Developer, 2012 – Now
System Admin, 2022 – Now
Martial Arts (Judo, JKD, Thai Boxing)
Regeneration, 2017 – Everlasting
Reformed Baptist, 2018 – Now
Deacon of Jyväskylä Reformed Baptist Church, 2021 – Now
Recommendations
Books